Volapalooza 2018 at Thompson-Boling Arena New Headliner! Juicy J.
April 20 @ 5:00 pm

-

April 27 @ 11:00 pm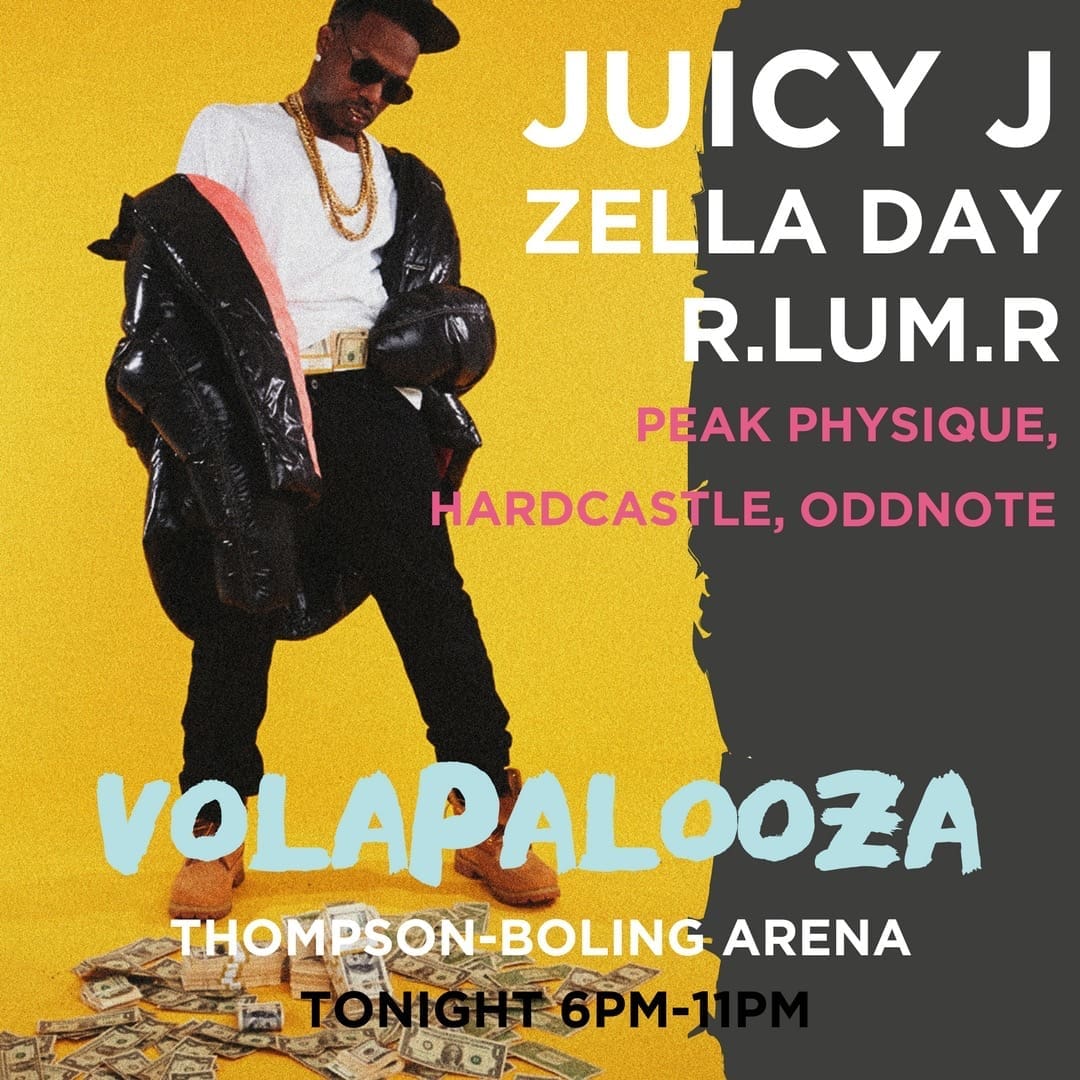 UT Knoxville's annual concert Volapalooza will take place at Thompson-Boling Arena this year, on Friday, April 27. Bands headlining the music event are Juicy J., Zella Day, R.LUM.R, Peak Physique, Hardcastle, and Oddnote.  Blackbear has cancelled due to illness.
Volapalooza started in 2003 as a small end-of-year concert and has since grown into the largest student-organized event on campus and an annual tradition that reaches out to both the UT and Knoxville communities. Held on the last day of spring semester classes, Volapalooza celebrates the end of a successful year at UT while providing students with a means to unwind before diving into finals week. 
Starting Friday April 20-27, opted-in students can visit various ticketing locations to receive their FREE entry wristband. BRING YOUR VOLCARD with you! After swiping the volcard, opted-in students will receive a Volapalooza 2018 wristband. For general public and opted-out students, tickets to Volapalooza can be purchased at Knoxville Tickets ($15 advance, $20 day of show).
More info on the event's Facebook page.