The time has finally come, yes that's right… MLB opening week is here.
Get ready for that seventh inning stretch, breakout the peanuts and cracker jacks, because we don't care if we ever come back. The smell of fresh cut grass is in the air, the pop of a baseball hitting a glove can be heard all over the country. The point being it's baseball season and it's time to head to the ball park for a nine inning vacation.
Over the rest of the week our own Shea Payne will be previewing all 30 teams. He gets us started in the American League East. So theres nothing else left to say, but Play Ball!
New York Yankees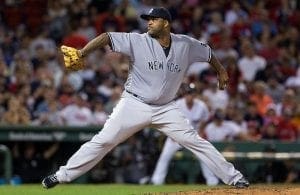 The Yankees have added some firepower to their roster coming into spring training, bringing in Giancarlo Stanton from Miami.
Currently sitting at the top of the Grapefruit league in spring training, new manager Aaron Boone will be looking to get the most out of one of the most statistically productive lineups in the league.
It will be interesting to watch how power hitters Aaron Judge and Stanton work together after battling for the batting title for the majority of last season. Stanton hit 59 homeruns, 168 hits and a .281 BA in 597 at-bats last year while Judge had 52 HR, 154 Hits and posted a .284 Avg. in 542 at-bats.
With stats like those, these two players are obviously what the New York offense will revolve around.
New York also looks promising on the mound.
If the season started today the Yankees ace would most likely be Luis Severino and with a 2.89 ERA and 230 strikeouts in 2017, he deserves it.
With the likes of C.C. Sabathia and Masahiro Tanaka also coming back, the only real question here is Sonny Gray. He came in from Oakland to start just 11 games for New York last year posting a 3.72 ERA for the Bronx Bombers and if he can improve on that, the Yankees could have quite the year on the mound.
Boston Red Sox
Mookie Betts is the leader of the offense at this point leading the team in Homeruns (24), RBI's (102), and hits (166) in 2017 and when combined with the bats of Andrew Benintendi and Xander Bogarts, this offense has the potential to be highly explosive.
The Red Sox are not a power hitting offense like that of New York, but they have a knack for finding the open sports on the field and getting on base, which allows them to drive in runs on a high rate of extra base hits.
Five players on the current roster had more than 20 doubles last season and Betts had 46, which adds up to quite a lot of scoring. This will be a fun team to watch in 2018 and we might just get to watch them into mid or late October.
Tampa Bay Rays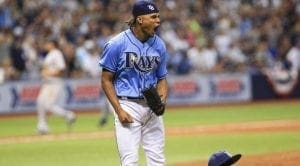 No one has seen Tampa function for an entire season without Evan Longoria at third base in 10 years, but that is exactly what they'll have to do in 2018.
After trading him to San Francisco for No.1 prospect Christian Arroyo, Denard Span, prospect Matt Krook and prospect Stephen Woods, the Rays will either be replacing Longoria with Matt Duffy and Arroyo, but it remains to be seen how either of them will do at the hot corner in Tampa.
The Rays are also going to have an interesting situation on the mound this year.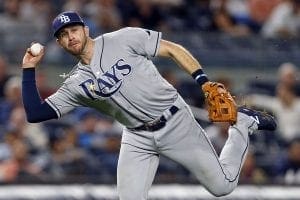 Tampa Bay manager Kevin Cash is planning on experimenting with a four-man rotation this year, which is interesting considering that several other teams are planning on trying out a six-man rotation.
The idea is that the starting pitcher, in this case likely Chris Archer, will stay fresh every time he's on the mound. It remains to be seen how well this will work, but there's at least a slight chance that Cash could be onto something here.
Toronto Blue Jays
The Jays were one of two teams in the East last year to finish under .500, 17 games off the pace set by the Red Sox going into October and they will be looking to have a better season this year.
The obvious hitting power on this team, one would think, should come from Jose Bautista, but every team batting category was led by Justin Smoak last year.
To this point in Spring Training, Smoak is having a bit of an off month, sitting at 29th on the team in hitting and as for Bautista, well he isn't even listed in the team's official stats because his future with the team is wildly unclear.
In January it was reported that Bautista had signed a deal with Toronto that had the possibility of keeping him north of the boarder through 2019.
However, in February it was reported by multiple outlets that he was highly interested in being traded (most likely to Tampa) and there have even been rumor that he's is planning to try out retirement.
Whatever happens with Bautista, it appears the load on offense is going to fall to the likes of Curtis Granderson, a name everyone is highly familiar with.
Baltimore Orioles
Last and quite possibly least, Baltimore.
The O's finished last in the East in 2017, winning only 75 games, but that doesn't seem to be because they're all that bad of a team.
This is a club that has Manny Muchado, Ruben Tejada and Adam Jones, so they shouldn't be having problems creating with their bats and they usually don't. So why was this team so far down the standings last year?
One word…
Pitching.
With a team ERA of 4.97 last year, offensive production could only do so much and the majority of the rotation will be back in 2018.
If they can't figure out how to keep the runs from scoring, this could be another long year for fans in Baltimore.
Written by: Shea Payne
Edited by: Sam Forman