We've reached the time of year when sports are in a downturn.
Both of Tennessee's basketball teams, men's and women's, were bounced this weekend in the second round of their respective tournaments. Rick Barnes and Company played flat for most of the first half and shot an uncharacteristic 38.7 percent from the field.
The women were beaten on their home floor Sunday by Oregon State 66-59.
The Lady Vols were able to cut down on the turnovers from their round one game, even forced 13 Oregon State turnovers but only scored 11 points.
However, this article was not written to talk basketball.
Now that basketball season has come and gone, football is still in the early stages of spring practice with the spring game at Neyland Stadium still a month away. Fans across Big Orange Country are asking themselves what is there to do while we wait for August and the team's preparation for West Virginia.
Here are two Tennessee teams you can still watch in the meantime.
Tennessee Baseball
The Vols are off to a 13-8 start on the baseball diamond under first-year head coach Tony Vitello.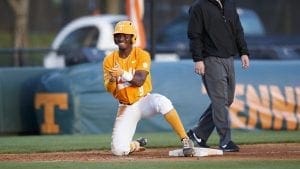 This Tennessee team is young with loads of freshmen and sophomores, while only presenting two seniors.
With a team full of youngsters comes challenges. So far there's been a lot of inconsistency at the plate and on the mound.
For example, Tennessee hosted James Madison a couple of weeks ago for a two-game series. Tennessee took game one 10-1 and the next day James Madison handed out a 21-2 shelling of Tennessee.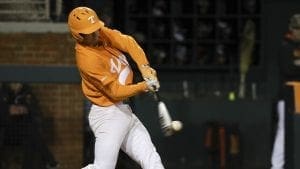 There have been bright spots as there usually are.
March 9th-11th Tennessee took to the road and swept the Cincinnati Bearcats.
Last weekend they opened the SEC regular season with a game one win over eight-ranked Ole Miss, but fell in the final two games.
Yes, this team is young and yes they need to grow (literally) but it wouldn't hurt to visit Lindsey Nelson for a game or two.
Tennessee Softball
This program and the Weekly's are the most consistent on campus, probably in the nation.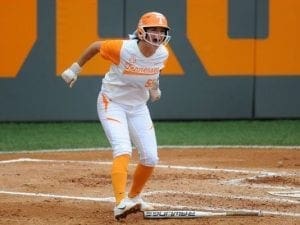 For the time being, it seems that Tennessee is a softball school.
Tennessee went 5-0 this past week in the Rainbow Classic and scored 24 runs in a double header.
Tennessee is now 30-1 with the number two ranking in the nation heading into a series with South Carolina.
The pitching on this team seems to be the backbone as they've put together a team ERA of 1.41. It's hard to pick the standout in the circle between junior Matty Moss and the sophomore out of Maryville, Caylan Arnold.
Arnold boasts a 13-0 record to Moss's 13-1. However, Moss has the better ERA, 1.08 to Arnold's 1.40.
A trip to Sherri Parker Lee would be an excellent idea, especially with the way this team plays.
So over the next month or so, if you find yourself unoccupied, check out the baseball or softball schedule.
It's always a great outing for the whole family.
Written by: Jake Wallman
Edited by: Sam Forman