The Tennessee Men's Basketball team has been chosen as a three seed in the South Region for this years NCAA Men's Basketball Tournament.
Let's break down the bracket and see what chance Tennessee has at making it to the Final Four.
First Round – Wright State
Wright State is a 14 seed in the tournament this year after winning the Horizon League Tournament and earning an automatic bid.
Tennessee should win this game easily and advance to the second round of the Tournament to take on the winner of the Miami (FL) vs. Loyola (Chicago) game.
With two All-SEC players and the SEC coach of the year, it should be light work for the Vols after a hard schedule during the regular season.
Second Round – Miami (FL)/Loyola-Chicago
Since the first round has not happened yet, let's look at both opponents for the Vols in the second round.
Miami (FL)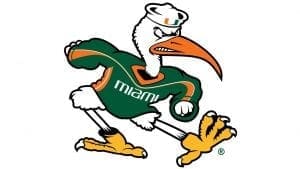 Miami had an impressive season with some big wins over teams such as North Carolina, North Carolina State and Virginia Tech, which gives the Hurricanes three wins not only over top quality ACC teams, but over three teams in the tournament field.
They will give the Vols a big challenge in the second round, especially after an easy win against Wright State. The Vols will have to rely on their rebounding and perimeter defense as Miami has a roster full of shooters.
Loyola-Chicago
Loyola-Chicago has a very impressive resume, including a win over Florida earlier in the season.
They may be able to hang with the Vols for some of the game, but it could also turn into a blowout early on. It will all depend on Loyola's performance against Miami the game before.
Third Round – Nevada/Texas/Cincinnati/Georgia State
Nevada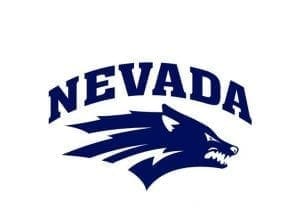 Nevada has an impressive record, but lacks the depth on their roster to compete with these other teams.
Most other teams in the tournament have impressive bench players. However, Nevada lacks a strong bench.
They have a very impressive win against Rhode Island, but lost to the University of San Francisco, who is arguably the worst team on that side of the country.
The Vols would breeze by this team, as they tend to choke in vital situations.
Texas
Texas is a strong opponent in this tournament. If the Longhorns beat Nevada and go on to play Tennessee, they should beat the Vols.
This is not the Texas team that everyone saw last year.
They have gotten some impressive wins against teams such as Iowa State, Texas Tech, Oklahoma and West Virginia.
This team is dangerous and can play with pace.
Cincinnati
Cincinnati is another dangerous team for the Vols.
They won the American conference championship, beating Houston and also beat teams such as UCLA, Mississippi State, Wichita State and SMU this season. They are a strong team and should beat the Vols if they meet in the Sweet 16.
Georgia State
Georgia State poses a threat as they are an unpredictable team, but Tennessee is a lot stronger down in the post than GSU. UT should beat Georgia State if they play them, which is very unlikely as Cincinnati will more than likely beat them handedly in the first round.
Final Prediction
Tennessee beats Wright State and advances to play Miami in the second round.
The Vols win this matchup with the Hurricanes in a close game.
They advance to play Cincinnati after they beat Texas. Cincinnati wins a close game with Tennessee, due to their perimeter shooting and outstanding rebounding.
The Vols will put up a good fight, but Cincinnati is too good of a team for UT to beat this early in the tournament.
Written by: Andrew Bowen
Edited by: Sam Forman