The bats were hot early on Tuesday evening as the Diamond Vols visited the Western Carolina Catamounts.
Tennessee scored seven runs in the first two innings and never looked back as they trounced WCU 17-3. The Vols came in to the day after a weekend sweep of Alabama and picked up right where they left off scoring in each of the first five innings on the day.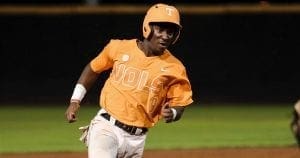 The hailstorm of runs put on by Tennessee was highlighted by homeruns from Jay Charleston, Justin Ammons, Zach Daniels and Nico Mascia.
Mascia was a living highlight reel on Tuesday, in seven plate appearances he got on base all seven times and though he only had four official at-bats he had five runs, three RBI's and a home run. Mascia started behind the plate in place of Benito Santiago and now has a very real case to start at DH going into the weekend.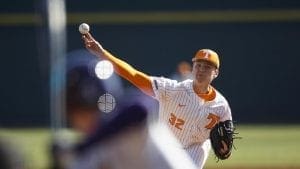 Sean Hunley started the day on the mound for the Vols and went five innings giving up just eight hits and one earned run and picking up four strikeouts.
The Vols used quite a few pitchers after taking Hunley out of the game which could affect them going into this weekend, but it got a few guys that don't normally get to pitch some much needed experience.
The Vols will travel to Columbia, S.C. later this week to play three games against the South Carolina Gamecocks. The first game will be Thursday at 7:30 p.m. ET.
Written by: Shea Payne
Edited by: Sam Forman