The past month has been filled with numerous trades and signings all across the NFL, With some bigger than others, but some more beneficial than others.
Whether it was a team making a desperation trade or a team making a well thought out move, the NFL is full of trades and players trying to find a better situation for themselves. Let's dive into a few of these trades and signings and see who really won in the end.
1. Jarvis Landry (WR) traded from the Miami Dolphins to the Cleveland Browns.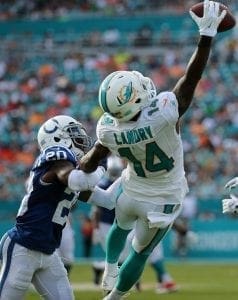 Landry is an elite receiver. He has been selected to the pro bowl 3 times and was essential to Miami's offense.
The Dolphins traded him to the Browns for a 2018 fourth round pick and a 2019 seventh round pick.
So, was this worth the trade for Miami?
NO!
Miami gave away their number one for any QB that was looking to play in Miami.
Yes, this frees up cap space and allows them to go after someone in free agency, but it will be hard to sell a spot on this team when the QB has no one to throw to.
The Browns got a steal with this trade and now have another elite receiver to accompany Josh Gordon in Cleveland, while only giving up a few draft picks.
2. Tyrod Taylor (QB) is traded from the Buffalo Bills to the Cleveland Browns
Taylor has been the starting quarterback for the Bills the last three years.
He has been selected to one pro bowl in his career back in 2015 and is a veteran player who will more than likely start for the Browns.
So, did the Bills win this trade?
Yes, but the Browns won as well. In this case this is a trade that actually benefitted both teams.
The Bills have been wanting to trade Taylor, as shown by being benched last season. Cleveland gains a veteran quarterback that should be able to give them several quality years before the Browns have to toss in whoever they draft this year.
Now they do have to pick up his contract along with Landry's, but the Browns have made the decisions to make cap space for these stars, as they desperately need a winning season.
3. Kirk Cousins (QB) leaves his former team, the Washington Redskins, to sign with the Minnesota Vikings.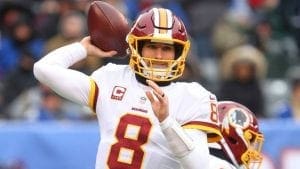 Cousins has made it clear he wants out of Washington.
Last season, he openly stated that he was interested in the quarterback position with the 49ers.
The Redskins would choose to franchise tag him once again and he would play all of last season in Washington.
After, what might have been his lest impressive season for the Redskins, he finally opted to be a free agent after not being tagged again this season and was able to pursue a new team. Cousins would eventually agree to sign with the Minnesota Vikings just a few weeks ago.
Did Minnesota win signing Cousins?
Yes.
The Redskins lost a huge star and staple to their team.
Before Cousins, the Redskins were an average team at best. With Cousins, they became a playoff threat and a contending team.
The Vikings were a contender last season, but lacked the depth to finish. Case Keenum was a good starter for the Vikings, but after not being tagged or resigned, he chose to sign with the Denver Broncos.
Picking up Cousins was a major move and a smart job by the Minnesota Viking's.
So in the end, the Browns have won the trades so far. They have made some essential moves for their franchise. These pickups and trades will prove to be majorly important this season as they try to finally break even.
Written by: Andrew Bowen
Edited by: Sam Forman