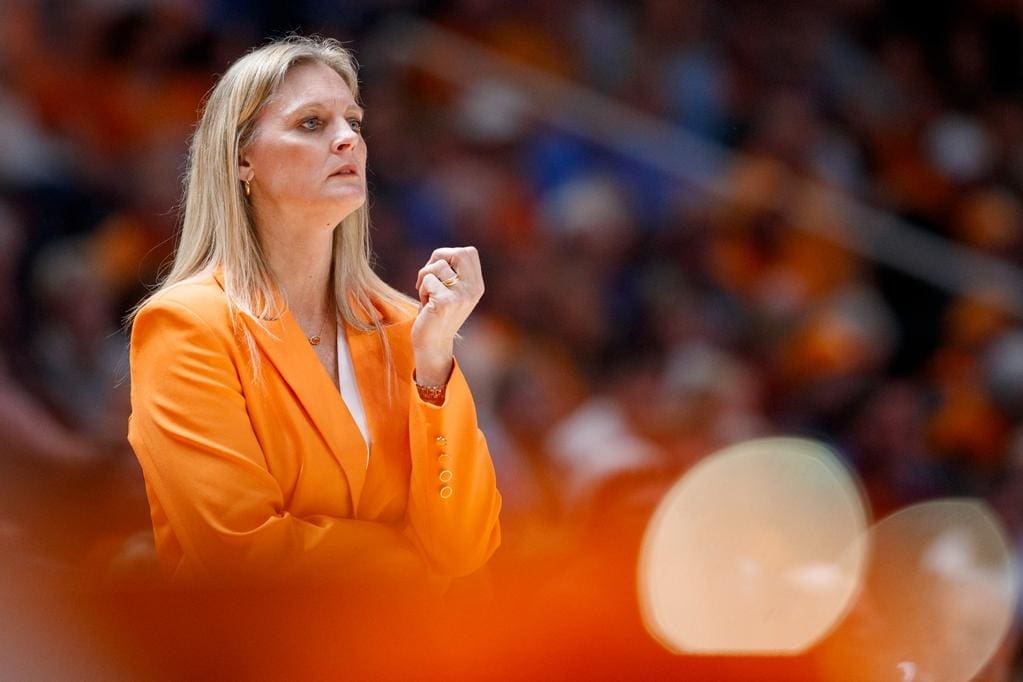 By Allison Seaton
KNOXVILLE, Tenn. — It was an up and down season for the Tennessee Lady Vols basketball team, which started in the AP top-25 before eventually dropping out after starting the season 9-6 and winless against ranked teams.
"Our schedule was tough," said Tennessee head coach Kellie Harper in her final media availability of the 2022-23 season. "Every single game you're trying to win, you're not trying to figure out who, where, and why."
Despite the team's struggles during the first part of the season, the Lady Vols eventually pulled themselves together, winning their first eight SEC games and ending conference play 13-3. Tennessee's late hot streak continued into the SEC Tournament, where Harper's squad upset 2-seed LSU before falling to top-ranked South Carolina in the tournament championship game.
The performance was good enough to earn the Lady Vols a 4-seed in the NCAA Tournament, where they opened the first two rounds at home in Knoxville. Tennessee won its first two rounds, getting to the Sweet Sixteen for the second year in a row and just the second time since 2016. However, with their first trip to the Elite Eight since 2016 on the line, the Lady Vols' season ended with a 73-64 to Virginia Tech where Tennessee struggled to keep on track with its late hot streak.
"It was a little bit bitter, I think we had some nerves," said Harper, "We reverted to what we looked like earlier in the season."
When Harper reflected back on the season, she mentioned how she thought the Lady Vols shouldn't have played so many top-20 teams so early into the season. She stated that she would probably go back and lessen the challenges if given the opportunity. Despite that, she detailed how her players felt that such a difficult schedule allowed them to grow, they enjoyed the challenges that they faced.
This season showed a lot about this Tennessee team and Harper believes there is an opportunity for improvement as a whole. 
"I think I could make a case for every player on the team, there's a lot of things that need to be addressed during this off season," said Harper. 
Harper mentioned how the team's offense was statistically great this season, but now they need to focus on their defensive strategies. Along with improving the team's defense, Harper mentioned the team's chemistry and how it can improve both on and off the court.
"Working on chemistry will always be a priority for us," said Harper.
As far as team chemistry goes, Harper feels good about the returners on the team. In specific, Rickea Jackson plans to return to the team this season. Jackson's return came as no surprise to Harper.
"We talked to Rickea and I felt she was leaning to come back, she does love playing here," said Harper, "Rickea has a good handle on what we're doing here and what the expectations are."
As far as the team's future goes, Harper is hopeful for a better season. They're even keeping an eye out on the transfer portal to fill in the team's missing pieces.
"Being a Lady Vol is just different," said Harper, "No place in the country can support their student athletes like Tennessee."