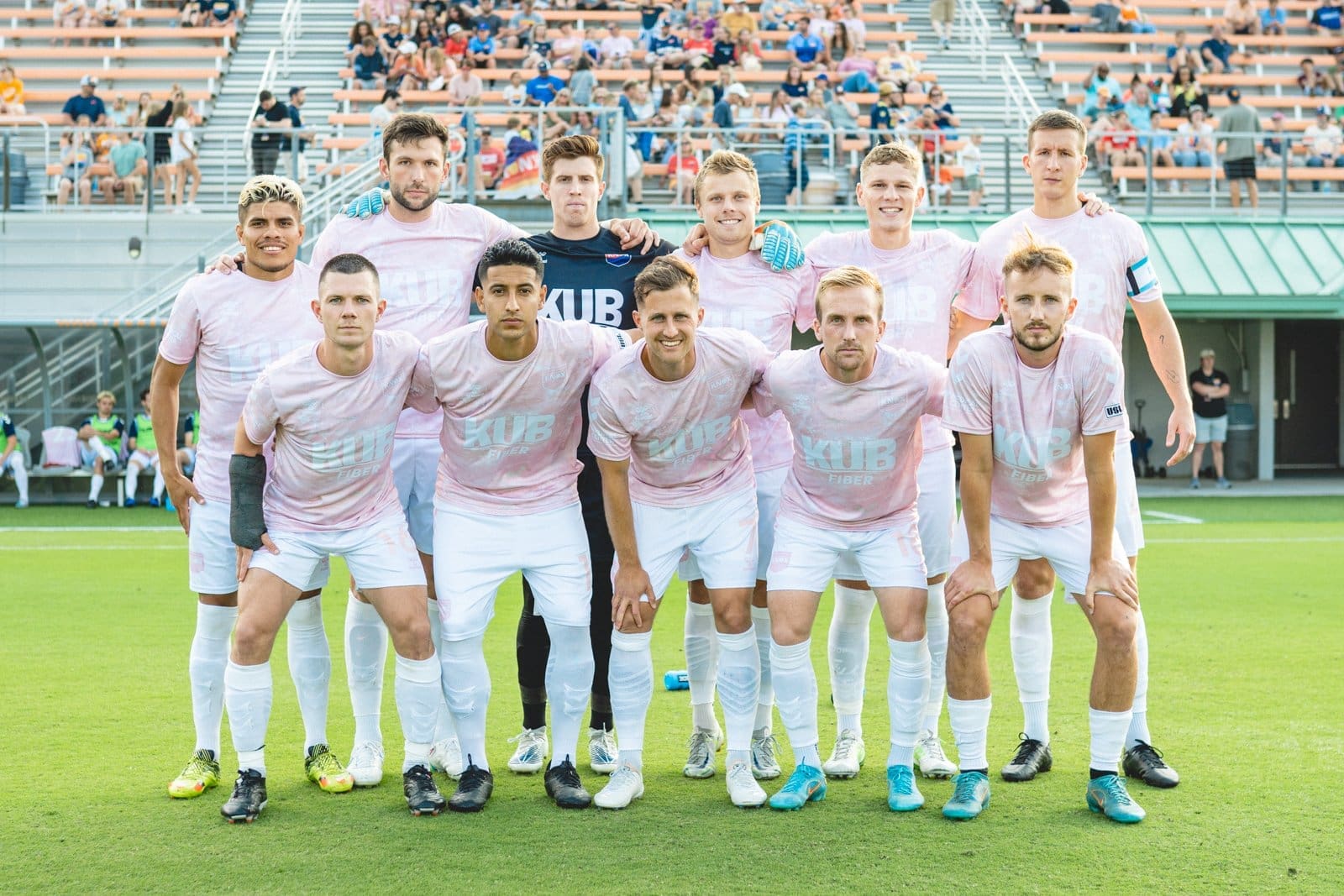 Photo by One Knox SC (@OneKnoxSC)
By Devin Hoke
KNOXVILLE, Tenn. – One Knox SC unveiled new Marble City pink uniforms in a home matchup against Charlotte Independence on a beautiful Saturday night. One Knox outplayed Charlotte the whole game but Independence did have a few chances. Sean Lewis had to make four quality saves with one being a penalty kick. 
This was also a breakout game for Frank Ross, who had both goals. One goal was late in the first half (36 minutes in) and the other was a penalty kick goal early in the second half (51 minutes in). 
One Knox, playing in the new Marble City pink uniforms, perhaps gave the team a boost after a couple of losses and draws against some previous opponents. The pink uniforms may have helped give One Knox arguably their biggest win of the season considering that Charlotte was 6-2-4 heading into the contest and yet appeared outmatched. 
Independence committed a handful of sloppy plays that led to yellow cards and failing to convert on a penalty kick chance of their own by kicking the ball into the trees well above the crossbar. One Knox, now 5-4-4, will go on the road for their next couple of matches looking to build off of this win as they will head on a road trip to Omaha Nebraska to take on Union Omaha, who are 2-3-6. Charlotte will also likely pick up a win in their next match as they will go on the road to stay in eastern Tennessee to take on the Chattanooga Red Wolves who are 3-7-2.