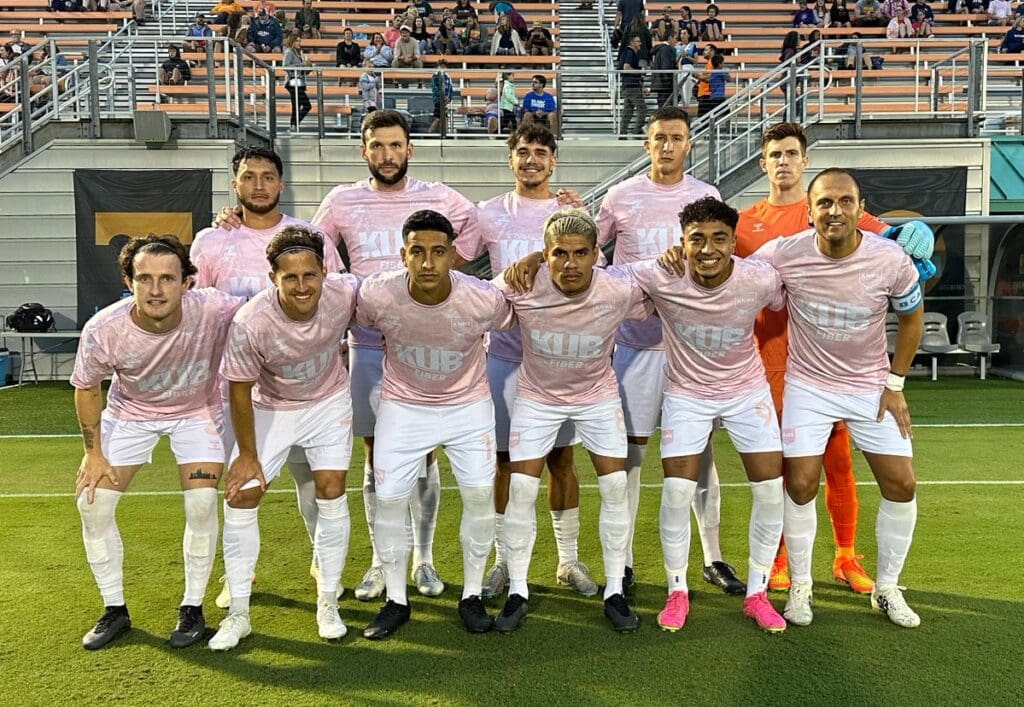 Photo by One Knox SC (@OneKnoxSC)
By Jackson Metcalfe
KNOXVILLE, Tenn. – One Knox SC fell to Greenville Triumph with a score of 1-0 at Regal Soccer Stadium Saturday night.
The first half started off simple for One Knox as they had 7 shots and 2 corners but with no goals. However, One Knox did have 2 saves in the first half, one in the 5th minute and the other in the 16th minute. Both saves were from One Knox goalie Sean Lewis. Unfortunately, things took a turn for the worst when Greenville Triumph's David Leonardo Castro scored a goal in the 39th minute to make the score 1-0. Castro was assisted by Allen Gavilanes.
The tribulation would continue in the second half, as One Knox would have 13 total shots and 3 corners but fail to hit the back of the net. Early in the half, Greenville Triumph looked as though they scored another goal in the 55th minute off of a free kick. However, luck was on One Knox's side, and the goal was discounted after a foul was called on Greenville. For the rest of the half, One Knox would attempt to score a goal to tie the game and Greenville Triumph tried to extend their lead and outside of another save by One Knox's Sean Lewis, the score would remain the same at the end of the second half.
However, with stoppages happening throughout the game, an additional 7 minutes were added. This saw One Knox pull out everything they had to do to come out with a goal, but despite their best efforts, it would be deflected by Greenville Triumph goalie Jared Mazzola and the game would end.
One Knox will attempt to bounce back as they go on the road to play South Georgia Tormenta FC Saturday, September 23rd at 7:30 P.M.