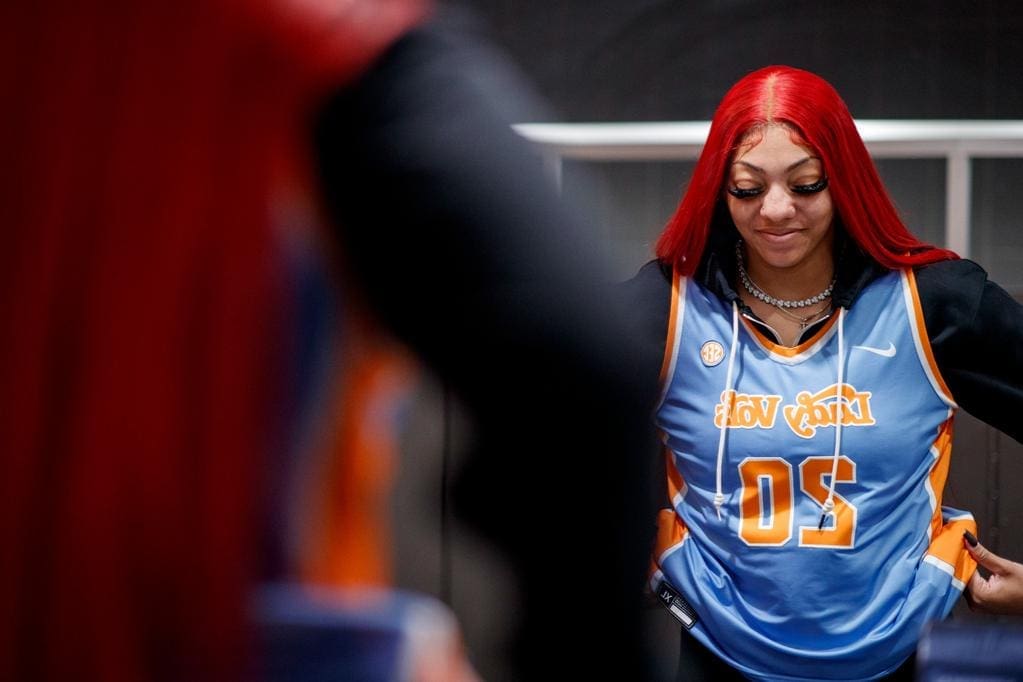 Photo credit: Kate Luffman/ Tennessee Athletics
By Allison Seaton
KNOXVILLE, Tenn. – The Lady Vols basketball team has started up practice for the 2023-24 season. Head coach Kellie Harper met with the media to discuss the possibilities for the upcoming season and the return for Tamari Key.
Key was out of play for the previous season due to blood clots that were found in her lungs. The news about Key's condition originally came to light in December of 2022. Both her teammates and coaching staff were concerned most about her health and making a full recovery.
"We're still going slow with her, taking our time getting her back in," said Harper, "She can practice without restrictions, except for any that we are putting on her as a coaching staff and as an athletic training staff. Just to make sure that we are progressing her in a safe way. Our goal is not tomorrow, our goal is getting her in full practice in October."
Key became the first Lady Vol in school history to record more than one career triple-double two years ago. She set the school record for career blocks during the 2021-2022 season with 277, beating the record previously held by Candace Parker.
"It was fun to get her back out on the court," said Harper.
As for the rest of the Lady Vols team, Harper is looking forward to the upcoming season. The team will soon be leaving for an 11 day foreign tour. Even the new-comers are getting to tag along.
"Practices for us look a little bit different because we are trying to get ready to play," said Harper, "we're trying to move very quickly through some simple items and they have picked things up and look great out there."
The Lady Vols will be touring Italy and Greece from June 11-22, traveling to Venice, Rome Sorrento and Athens. The team will not only be playing, but will have opportunities to explore and bond.
"We're going to have a big international flavor this summer," said Harper, "We are really excited about all the opportunities that this sport and this university has given us this year."
Rickea Jackson and Jewel Spear both have the opportunity to attend this Lady Vols foreign tour as well as spend their time with the United States basketball team. The same goes for Jillian Hollinghead before her trip to China to play her role on the USA 3×3 team.